Upcoming Shows
This weekend, 13-15 October I'll be showing at a band new show: ACQUIRE Silversmithing & Jewellery Event - The Crown Hotel - Harrogate
Please do come along to this wonderful new show, you can download your Private View ticket 6-8pm Thursday 12th for two HERE, this also gains entry throughout the show. You can find me in the Thackwray Suite.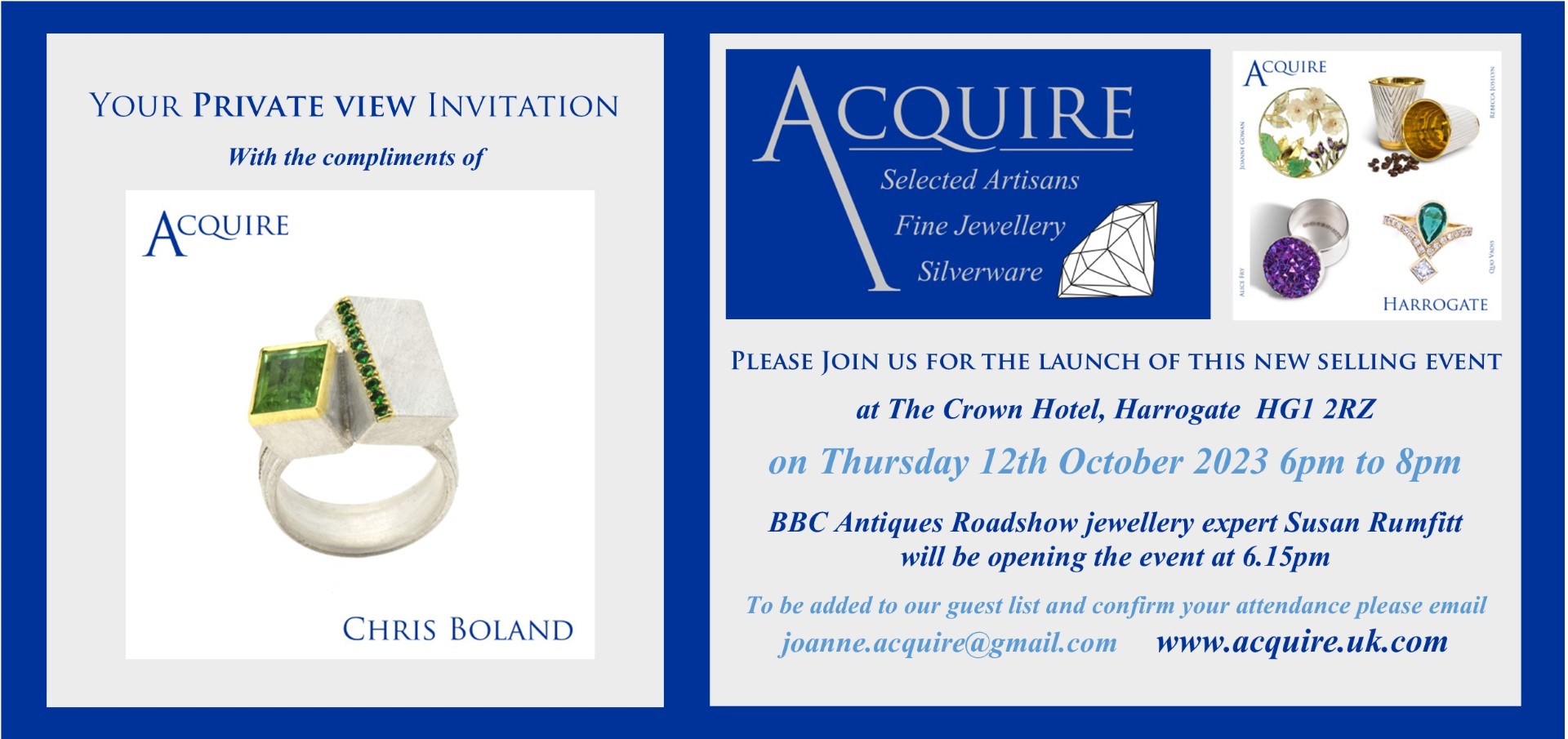 GNCCF 2023
I'll be back at the fabulous GNCCF, alongside 160 talented makers to buy direct. I say this every year but I have a special place in my heart for this show, it being my first show. Early on, the organisers gave me some great advice the helped kick of my whole career and have always looked after their makers. please show your support for this amazing event.
Once again in the fabulous Victoria Baths, I'll be in the first pool (Room A). I have a limited number of complimentary tickets available for the PV - 6-9pm 19th October, please message me so I can send you a booking link.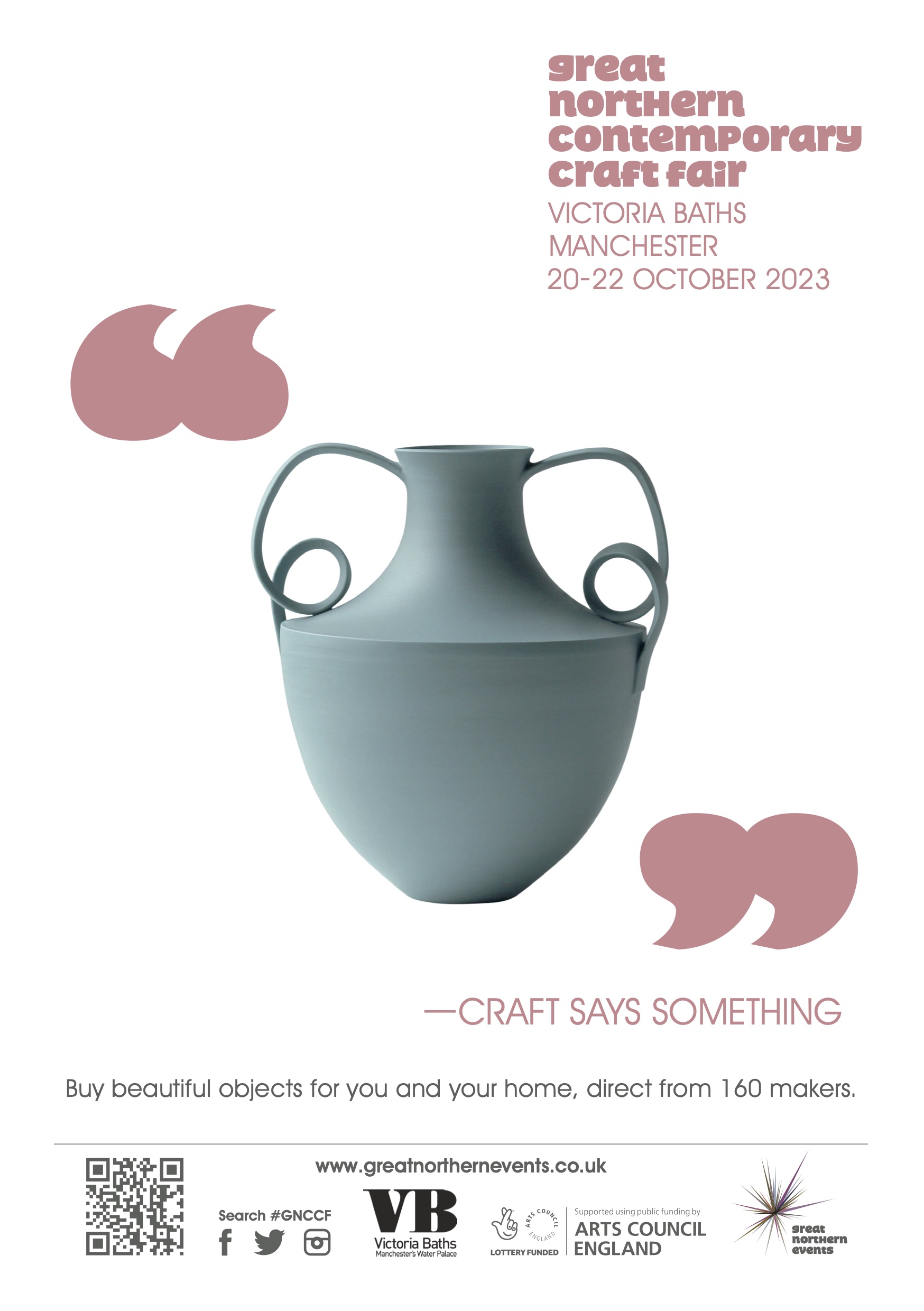 MADE London Is Back!
Very excited to be showing with the MADE team once again, in a new venue just by Angel station, so super easy to get to.
The PV will be held on Thursday 2nd November 6-8.30pm I have just 6 complimentary tickets for the evening event, so please get back to me ASAP to secure yours. For general admission you have until the 9th October to purchase early bird discounted tickets here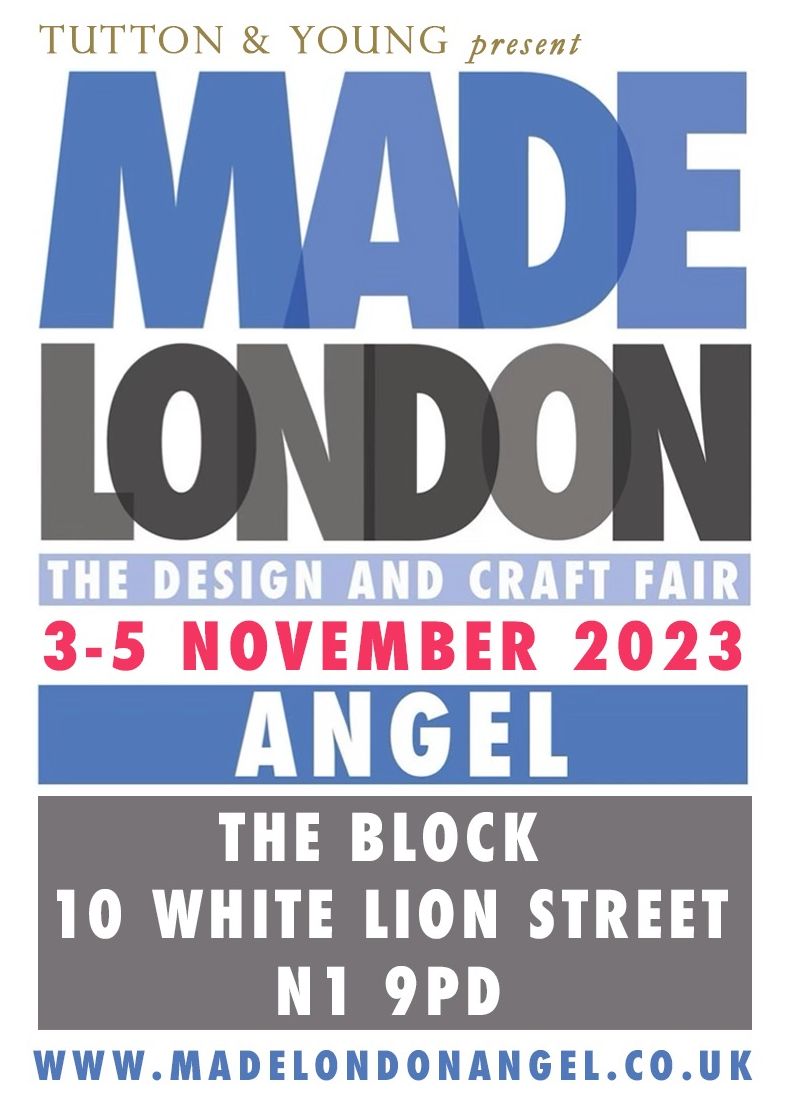 OPEN STUDIOS 2023
Emily and I will be opening our studio in November. we hope to see you there
Saturday 18th & Sunday 19th November
11.00am - 5.00pm
Free entry
This is your opportunity to visit the studios of some of the best contemporary artists and craftspeople in the region; to chat with them, and buy work direct from the place it's made in.
Don't miss out - we only open once year, giving you a peek behind the scenes into the workspaces of over 100 painters, ceramicists, metalsmiths, jewellers, designers, printmakers, photographers, woodworkers, visual artists, and more...
Plus, view Yorksire Artspace's current exhibitions and take part in family-friendly workshops.
Refreshments and snacks will be served by local independent cafés, providing the fuel for your visit to keep up your energy and help you see as many spaces as possible!